ABB ACS/H/Q580 ACCESSORIES
ABB ACS/H/Q580 ACCESSORIES
ABB ACS580, ACH580 AND THE ACQ580 are now Industry leading products in their markets.
These IP21/IP55 wall-mounted and cabinet-built drive simplifies your processes and motor control with effortless efficiency. Allowing you to control a wide range of applications in different industries, with straightforward set up or commissioning. ACX580 families of ABB drives portfolio, share the same architecture and user interfaces for easy usability.
The three ranges share common parts such as fans.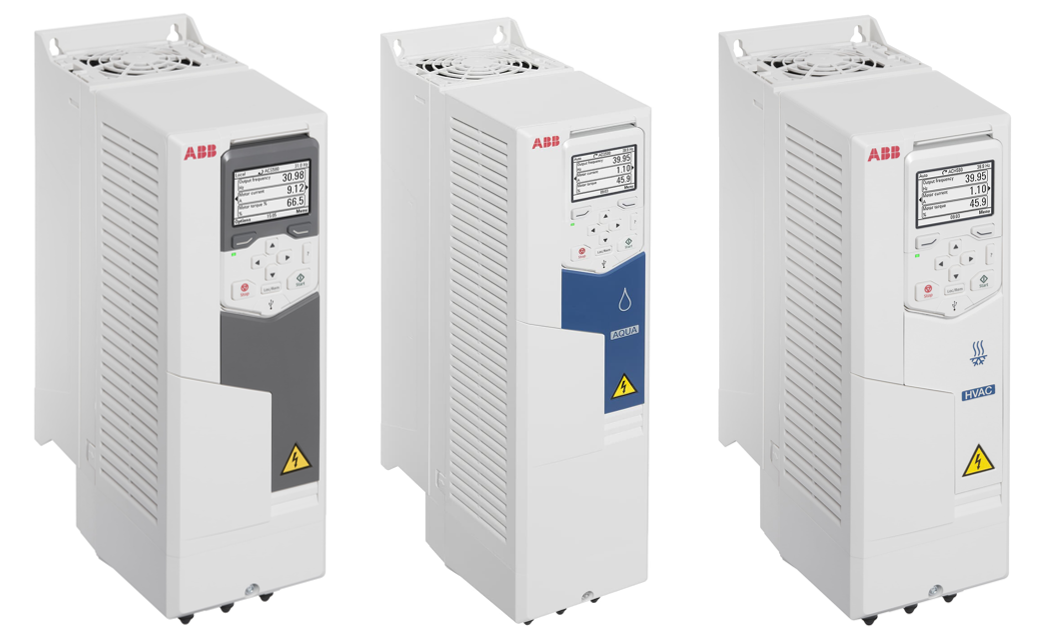 Here you see ACS580 Industry drive, ACQ580 Water market Drive and ACH580 HVAC market drive